Between Places
poster fragments on 2 display windows, plastic sheet,
pane of glas, 10 x 50 cm, carpet, 30 x 40 cm, palm tree in pot, 2013
2 panes of glass 200 × 150 cm, décollage, paper fragments,
objects of poster fragments, various sizes, 2013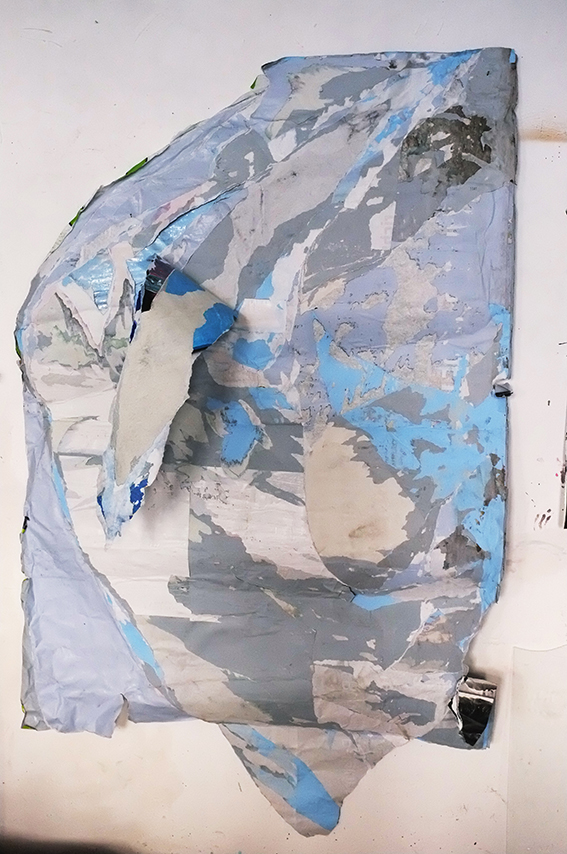 Studio View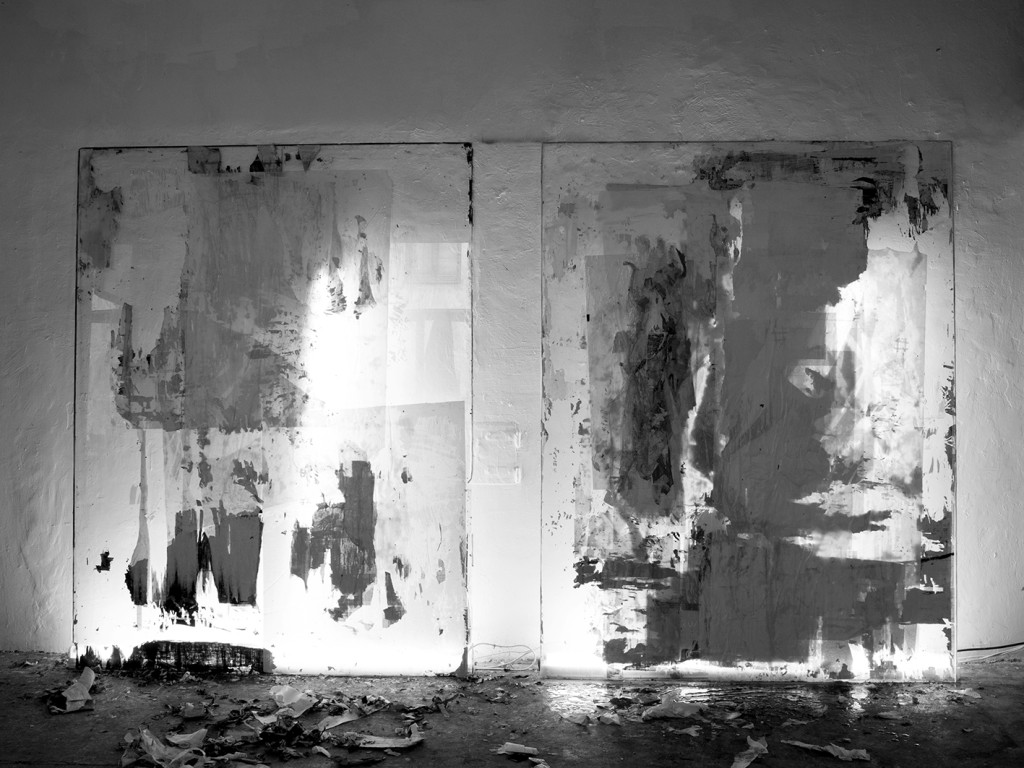 Studio View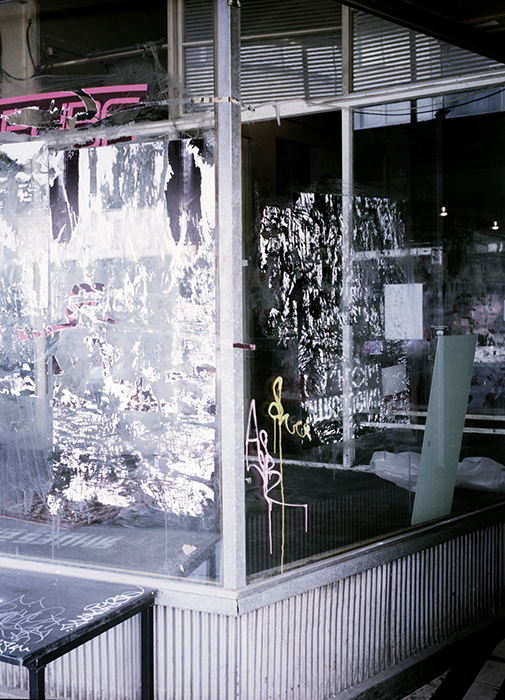 A Box of Space of Other Spaces, Schikaneder, Vienna, 2013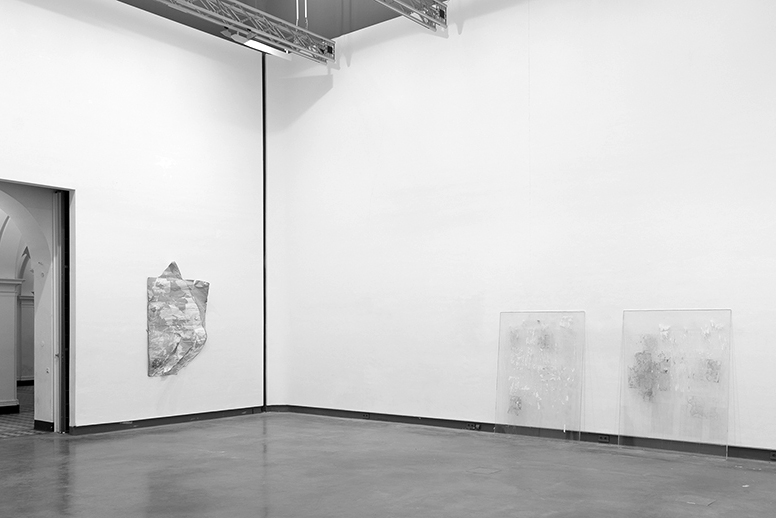 Space of Relations (solo exhibition), Academy of Visual Arts (HGB), Leipzig, 2013
The installation addresses the aesthetics of places in between and the absence of bodies. The expression of vacancy, the state of transition, the overlapping of remnants and dissolution in public space are present in the work.
In Between Places, the artist addresses the shifting and connection of real and fictional urban space by décollaging the glass of a display window. She decontextualizes the aesthetics of the décollage and calls for images, societal spaces and the corresponding classifications and evaluations.
In der dreidimensionalen Rauminstallation ist die Beschäftigung mit der Ästhetik von Zwischenräumen und der Abwesenheit von Körpern zu spüren. Ausdrücke von Leerstand, Übergangszustand, Restüberlagerung und Auflösung im öffentlichen Raum sind in der Arbeit präsent.
In der Arbeit A Box of Space of Other Spaces beschäftigt sie sich mit der Verschiebung und Verbindung von realem und fiktionalem Stadtraum, indem sie das Glas eines Schaufensters décollagiert. Sie dekontextualisiert die Ästhetik der Décollage und fragt nach Bildern von Gentrifizierung, gesellschaftlichen Räumen und den dazugehörigen Einordnungen und Bewertungen.