Furs (Pelze)
Neon light, aluminium grids, 50 x 150 cm, 2015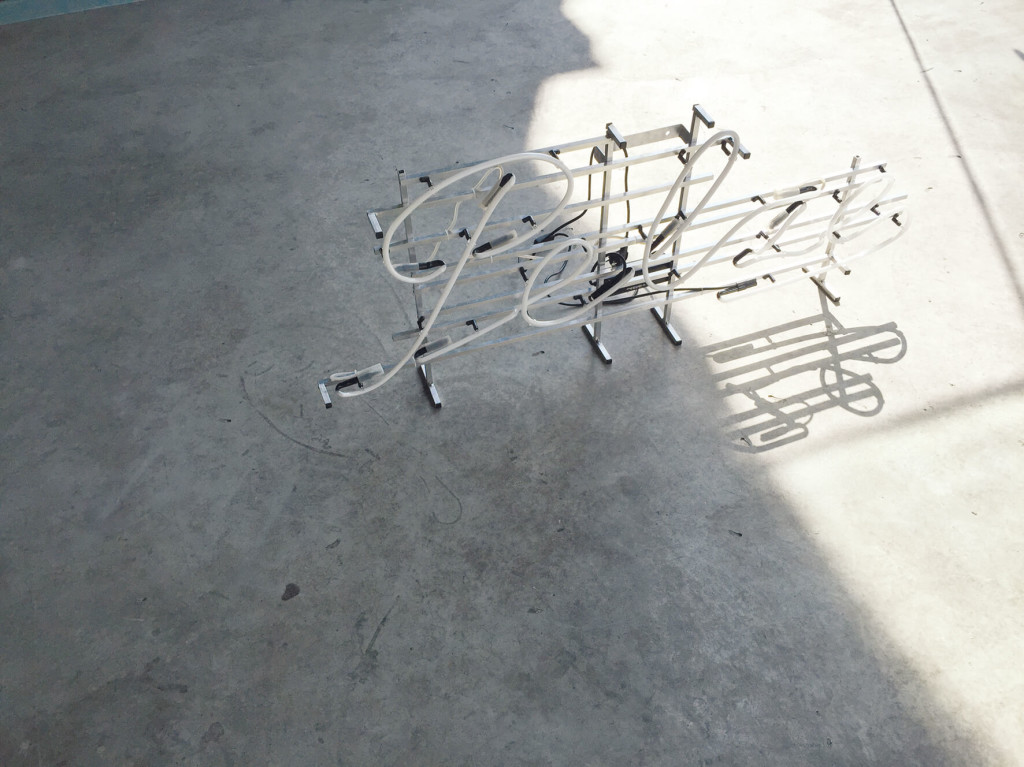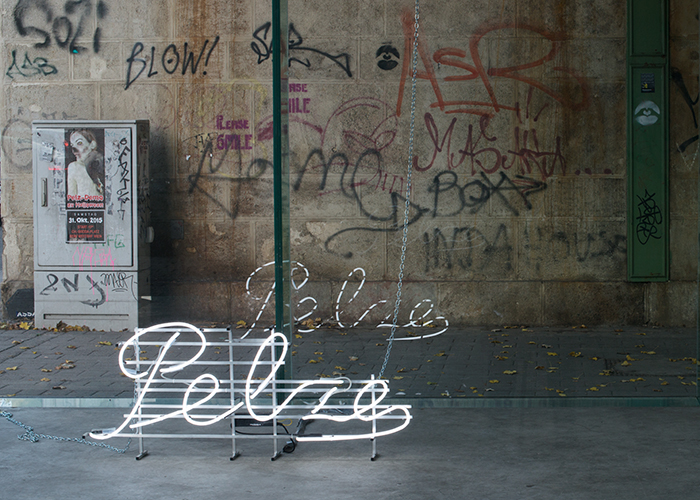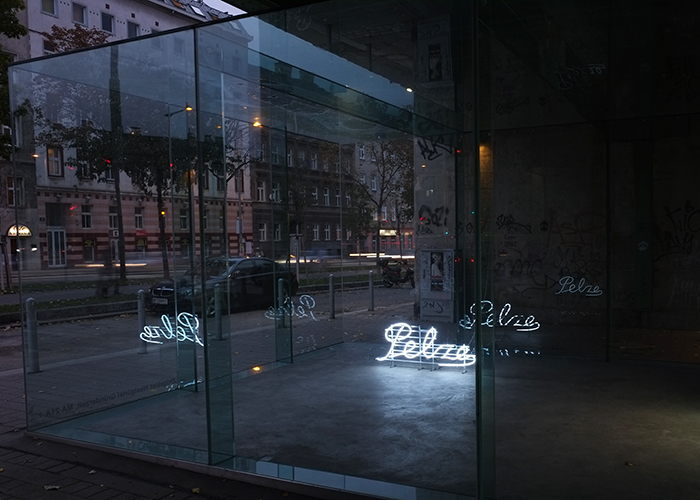 Reclaiminng Gestures, Kubus EXPORT – der transparente Raum, Vienna, 2015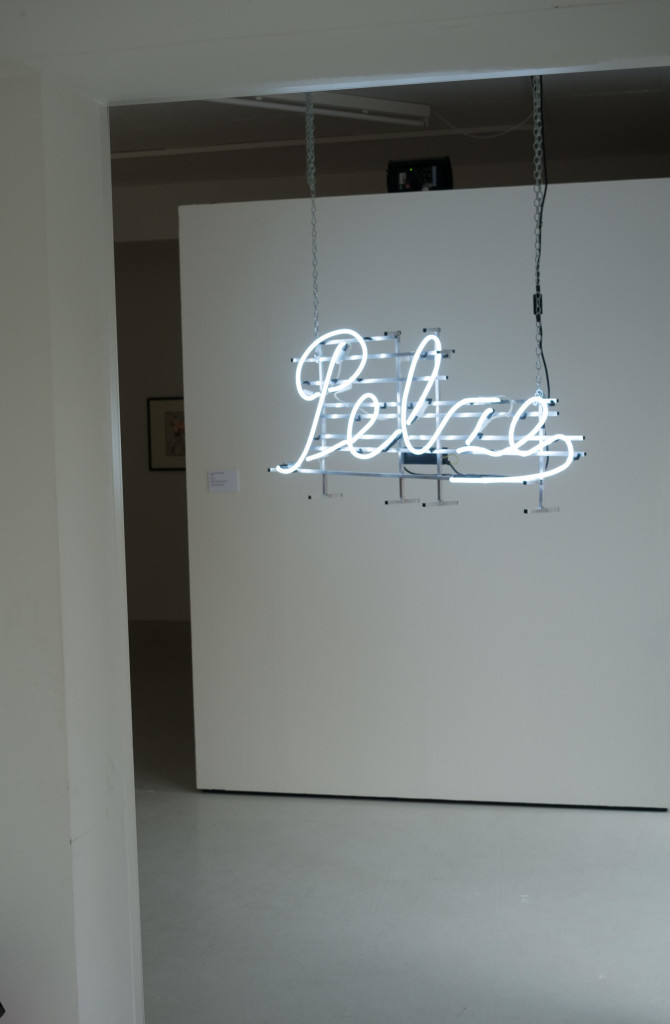 Lesbian Visions (Lesbisches Sehen), Gay Museum, Berlin, 2018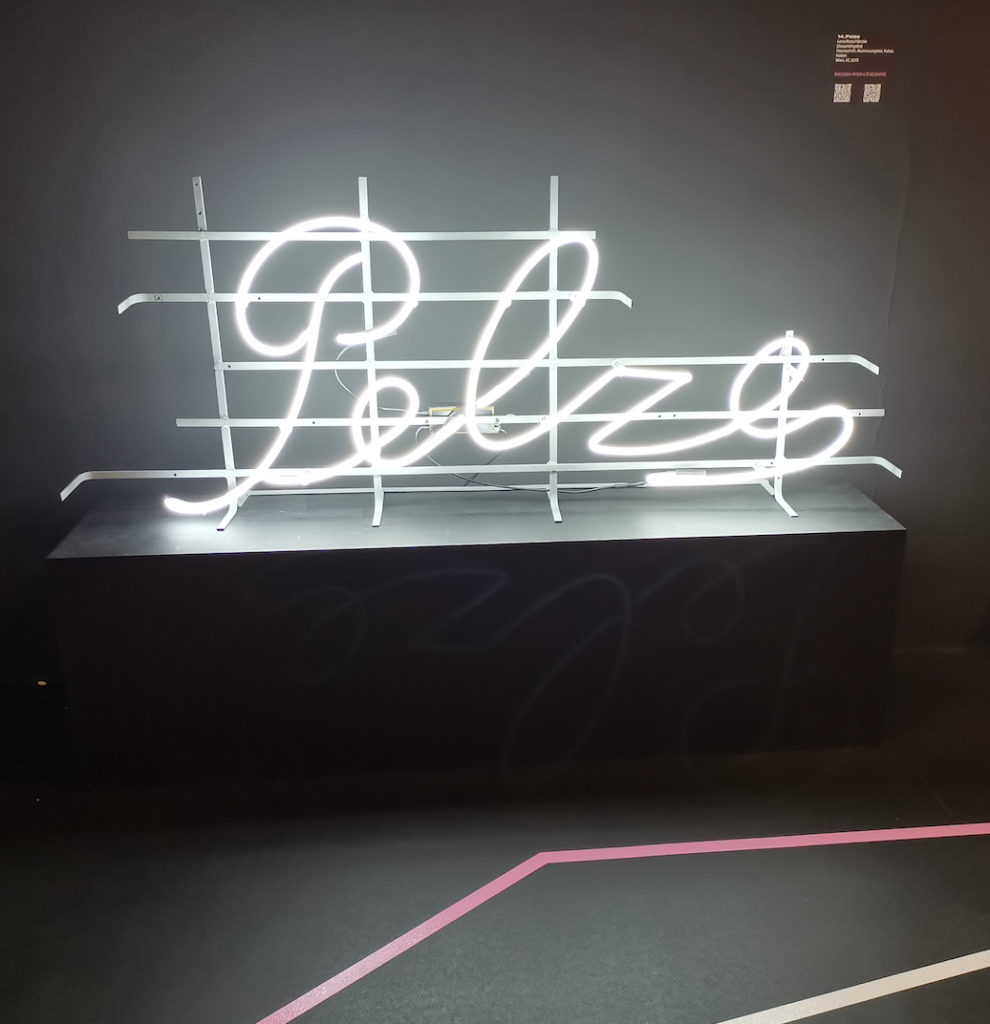 100 Objects – An Archive of Feelings, Gay Museum, Berlin, 2019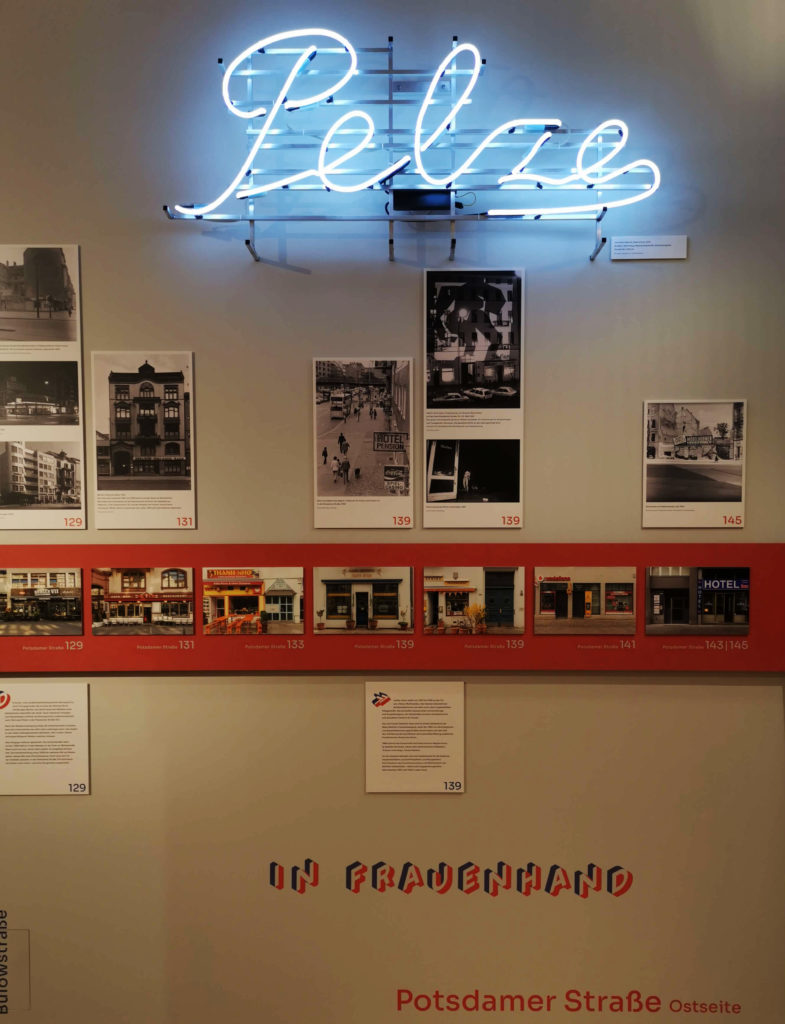 Trade & Change (Handel & Wandel), Museum Schöneberg, Berlin 2021/22
The central objective of the work is a queer-feminist knowledge production, the (ambivilant) visability of (historical) places, and strategies of the empowerment of queer spaces.
Pelze refers to a space for women and lesbians 'PELZE-multimedia', which existed in a self-organized house project and former fur shop in Berlin from 1980 to 1994 as an international avant-garde meeting place for artists and activists. Everybody was welcome and a mixture of all kinds of ages, different class and social backgrounds, international visitors, as well as sexworkers from the neighborhood occured.
The translation of the original typography of the word Pelze by hand into installative neon writing is both a citation of the logo that 'PELZE- multimedia' appropriated from the vacant fur shop and a hommage to the project 'PELZE-multimedia'. Therefore it can be read as a further re-writing of the appropriation of the logo of the shop as well as a significance displacement from a comercial context to a subcultural scene.
Thank you Roswitha Baumeister,  Ursula Bierther, Mahide Lein, all other women of Pelze-multimedia and the City of Vienna Women's Department (MA57).
Text about Pelze (in german) by Barbara Mahlknecht
Lena Rosa Händle: Pelze (2015), Künstlerische (Wieder-) Aneignung, lesbisch-feministischer Erinnerungspolitik und Intergenerationalität
Dokumentations- und Reflexionsplattform zum JAHR DER FRAU_en im Schwulen Museum Berlin:
https://yearofthewomen.net/de/magazin/lena-rosa-haendle-pelze-2015